Delving into France's Literary Past: Bookshops and Literary Landmarks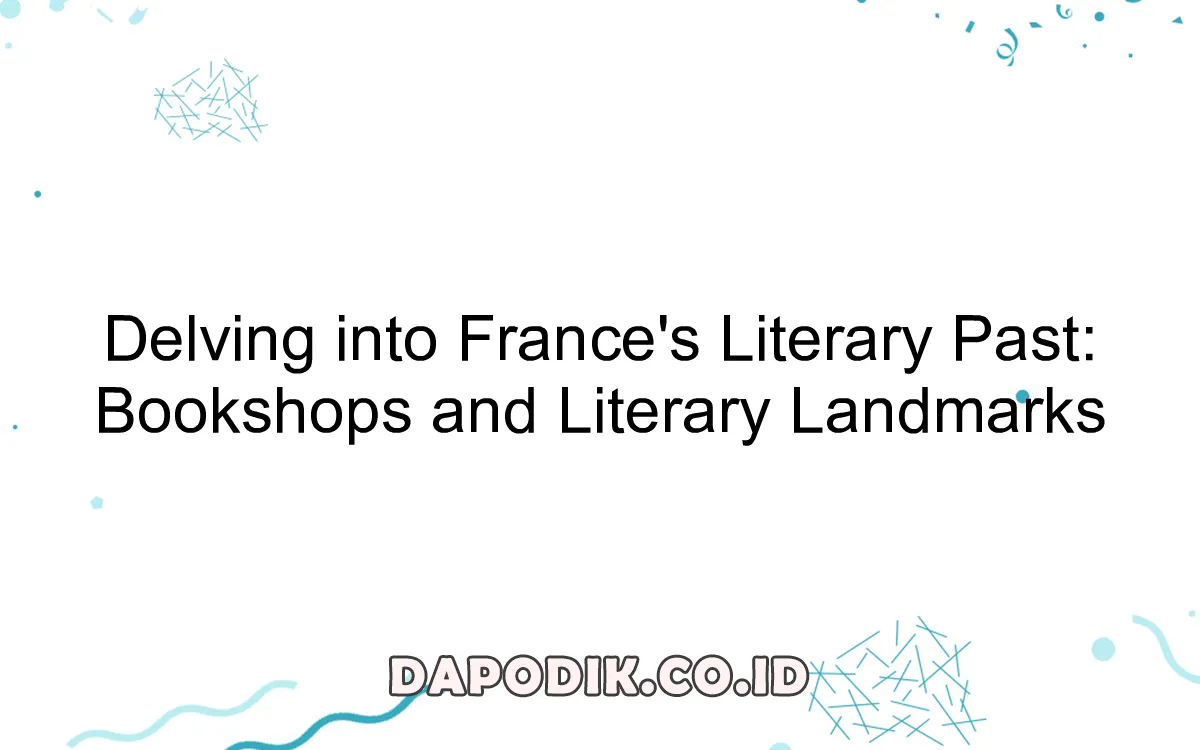 Embark on a journey through France's rich literary past as we explore the enchanting world of bookshops and literary landmarks. From the bohemian streets of Paris to the charming corners of Provence, discover the birthplaces of literary masterpieces and immerse yourself in the vibrant literary culture that has shaped this captivating country.
Exploring Famous Bookstores in Paris
In the city of love and art, Paris, lies a treasure trove for book enthusiasts. Let's take a dive into the enchanting world of famous bookstores that grace the streets of this remarkable city.
1. Shakespeare and Company
Our literary journey begins with the iconic Shakespeare and Company, a legendary bookstore nestled in the bohemian Latin Quarter. Its rich history dates back to the 1920s, when it served as a hub for renowned writers like Hemingway, Fitzgerald, and Joyce. Today, it continues to lure readers with its vast collection of books and cozy reading nooks.
2. Librairie Galignani
Located on the prestigious Rue de Rivoli, Librairie Galignani is the oldest English bookstore on the European continent. Since 1801, it has catered to literary enthusiasts by offering a wide range of English-language books. Step inside and immerse yourself in the charm of this historical gem.
3. The Abbey Bookshop
If you're seeking a charming hideaway, look no further than The Abbey Bookshop. Tucked away in the heart of the Latin Quarter, this cozy store offers a carefully curated selection of new and used books. With its warm ambiance and friendly owner, it's the perfect spot to curl up with a cup of coffee and get lost in the world of literature.
4. Merci Used Book Café
A delightful combination of a concept store and bookshop, Merci Used Book Café provides visitors with a unique experience. Located in the trendy Marais district, Merci offers a carefully selected range of secondhand books, paired with a cozy café where you can unwind and discuss your latest literary finds.
5. Librairie des Puf
Specializing in social sciences, philosophy, and humanities, Librairie des Puf has been a haven for academics and intellectuals since 1929. Located near the Sorbonne, it boasts an extensive collection of scholarly works and plays a vital role in supporting academic research and intellectual discourse in Paris.
6. The Red Wheelbarrow
Operating since 2001, The Red Wheelbarrow is a beloved independent bookstore in the poetic Le Marais district. With its carefully selected collection of poetry, fiction, and translated works, this quaint bookshop is a true gem for literature enthusiasts.
7. Gilbert Jeune
Earning its reputation as a mecca for book lovers, Gilbert Jeune is a sprawling bookstore near the Sorbonne. Its labyrinthine layout, complete with multiple floors and an extensive variety of books, makes it a must-visit destination for anyone immersed in Paris's literary scene.
8. Librairie Delamain
Established in 1700, Librairie Delamain is one of the oldest bookstores in Paris. Situated on the iconic Place de l'Opéra, it has sustained its legacy by offering a diverse selection of books across various genres, attracting both locals and tourists alike.
9. La Hune
A landmark of Saint-Germain-des-Prés, La Hune has been an integral part of Paris's intellectual and cultural life since 1949. With its extensive collection of art books and literary classics, this iconic store remains a favorite haunt for artists, writers, and intellectuals.
10. WHSmith Paris
Though WHSmith originated in London, it has made its mark on the Parisian literary scene since 1903. Offering a refined selection of English-language books, magazines, and stationery, this historic bookstore serves as a haven for English-speaking residents and visitors in search of familiar titles.
In conclusion,
Paris's bookstores are not merely places to purchase books; they are gateways to the city's rich literary past. From famous establishments frequented by literary giants to cozy hidden gems, these bookstores offer a plethora of enchanting experiences for book lovers. So, be sure to explore these captivating havens during your visit to the City of Light.
Following in the Footsteps of Literary Icons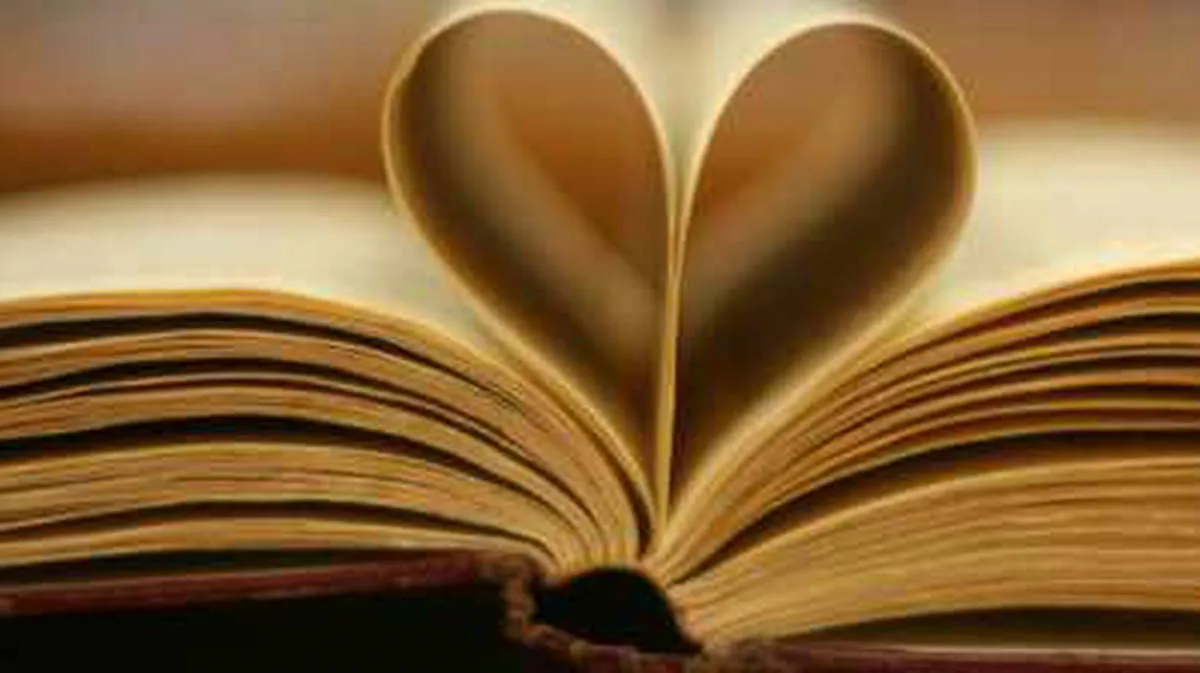 Delving into France's Literary Past: Bookshops and Literary Landmarks
France has a rich literary heritage that has captivated readers for centuries. From iconic writers like Victor Hugo and Jean-Paul Sartre to modern literary sensations such as Amélie Nothomb and Michel Houellebecq, this country has been a wellspring of creativity and inspiration. Exploring the literary past of France is like taking a journey through the annals of literary history, following in the footsteps of these iconic wordsmiths. In this article, we will delve into the world of French literature, exploring bookshops and literary landmarks that have shaped the literary landscape of this enchanting country.
Visiting Legendary Bookshops
A pilgrimage to famous bookshops is an essential part of any literary adventure in France. One such iconic bookstore is Shakespeare and Company in Paris, which has been a haven for writers and book lovers since the 1920s. With its cozy reading nooks and shelves brimming with both new releases and rare editions, stepping into this bookstore feels like stepping into a literary wonderland. Another must-visit is Librairie L'Ecume des Pages in Saint-Germain-des-Prés, a historic neighborhood that has been a hub for literary figures. This charming bookshop offers a curated collection of books, making it a treasure trove for literature enthusiasts.
Exploring Literary Landmarks
Beyond bookshops, France is dotted with literary landmarks that are steeped in history and storytelling. The Maison de Victor Hugo in Paris is a prime example, where the acclaimed author of Les Misérables once lived. Today, this museum showcases Hugo's personal belongings, manuscripts, and artifacts, offering visitors a glimpse into the life of this literary giant. Another notable landmark is the Café de Flore in Paris, a renowned meeting place for intellectuals and writers during the 20th century. Sitting at one of its tables, one can almost feel the presence of literary legends like Simone de Beauvoir and Ernest Hemingway.
Igniting Your Literary Imagination
Immersing oneself in France's literary past is not only a way to pay homage to the great writers who have shaped our literary heritage, but also a way to ignite our own literary imagination. Stepping into the same bookshops and visiting the same landmarks that inspired these literary icons can be a catalyst for personal creativity. In the landscapes of Provence that once inspired Marcel Pagnol or the streets of Montmartre that stirred the imaginations of numerous artists, you may feel a spark of inspiration to pen your own masterpiece.
Visiting Historic Libraries and Literary Museums
When it comes to exploring France's rich literary past, there's no shortage of places to visit. From magnificent libraries to charming literary museums, the country offers a treasure trove of destinations for bookworms and history enthusiasts alike.
1. Bibliothèque nationale de France, Paris
The Bibliothèque nationale de France, located in the heart of Paris, is a must-visit for anyone interested in French literature and history. With over 14 million books and manuscripts, including iconic works like Victor Hugo's "Les Misérables," this historic library is a true paradise for book lovers.
2. Musée de la Littérature, Brussels
Though not technically in France, the Musée de la Littérature in Brussels offers a fascinating glimpse into the literary heritage of the Francophone world. From original manuscripts to personal belongings of renowned writers like Charles Baudelaire and Marcel Proust, this museum is a pilgrimage site for literature aficionados.
3. Maison de Balzac, Paris
If you're a fan of Honoré de Balzac's works, a visit to Maison de Balzac is a must. Located in the picturesque Parisian neighborhood of Passy, this museum is where the prolific author lived and wrote some of his most famous novels. Explore the rooms where Balzac created literary masterpieces and get a glimpse into the writer's personal life.
4. Musée Victor Hugo, Paris
Immerse yourself in the world of Victor Hugo at the Musée Victor Hugo in Paris. Housed in the elegant Hôtel de Rohan-Guéménée, this museum displays fascinating documents, artworks, and personal objects that once belonged to the celebrated author of "Les Misérables" and "The Hunchback of Notre-Dame."
5. Bibliothèque Mazarine, Paris
With its stunning architecture and impressive collection of rare books and manuscripts, the Bibliothèque Mazarine is a true gem of Paris. Established in the 17th century, it is the oldest public library in France. Take a stroll through its hallways lined with ancient tomes, and feel the weight of literary history.
6. Maison de la Poésie, Paris
For poetry lovers, a visit to the Maison de la Poésie is a must. This cultural institution in Paris hosts poetry readings, literary events, and exhibitions throughout the year. Immerse yourself in the mesmerizing world of French poetry and discover new voices in contemporary literature.
7. Musée de la Libération, Paris
The Musée de la Libération is not only a museum dedicated to the French Resistance during World War II but also a place that pays homage to the literary figures who played a significant role during that period. Explore the exhibits that highlight the writings and bravery of authors like Jean-Paul Sartre and Simone de Beauvoir.
8. Maison de Victor Hugo, Guernsey
If you happen to be in Guernsey, a visit to the Maison de Victor Hugo is a must. This historic house, where Victor Hugo lived during his exile from France, provides a unique insight into the life and works of the beloved writer. Walk in his footsteps and discover the inspiration behind some of his greatest creations.
9. Musée Rodin, Paris
While primarily known for its stunning collection of sculptures by Auguste Rodin, the Musée Rodin also houses a vast library dedicated to literature and art. Delve into the works of Rodin's contemporaries, explore artistic movements, and gain a deeper understanding of the interconnectedness of literature and visual arts.
10. Maison de la littérature, Lyon
Venture to Lyon and visit the Maison de la littérature, a hub for all things literary in the city. This vibrant cultural center hosts numerous events, including book signings, author talks, and literary festivals. Immerse yourself in Lyon's literary scene and discover new voices in French literature.
Conclusion
Exploring France's literary past through its bookshops and literary landmarks reveals a rich and vibrant literary culture. From the iconic Shakespeare and Company to the quaint hidden gems in Paris and beyond, these places not only feature a treasure trove of books but also serve as bastions of inspiration and creativity for writers and readers alike.