Enjoying Canadian Festivities: Holidays and Celebrations for Students to Experience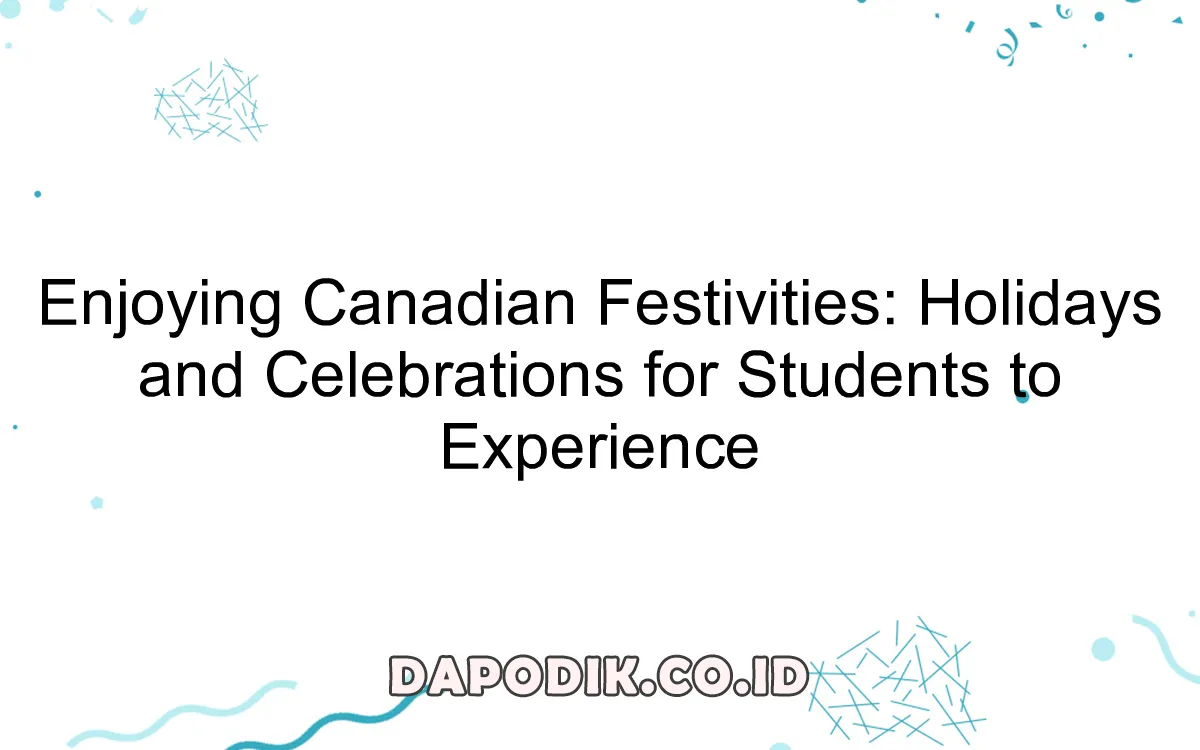 Are you a student planning to study in Canada? Get ready to immerse yourself in a diverse and vibrant culture filled with exciting festivities. From the iconic Canada Day celebrations to the enchanting Winterlude festival, there's something for everyone. Join us as we explore the holidays and celebrations that will make your Canadian experience truly unforgettable.
Canadian National Holidays
Canada celebrates a variety of national holidays throughout the year, offering students the chance to experience the rich cultural and traditional festivities. From coast to coast, Canadians come together to commemorate these special occasions and showcase their unique heritage. Let's explore some of the most popular holidays celebrated across the country.
Canada Day
Canada Day is held on July 1st each year, marking the anniversary of the country's confederation. It is a day filled with patriotic spirit, where Canadians proudly celebrate their national identity. Festivities include parades, fireworks, concerts, and various outdoor activities. It's a great opportunity for students to join in the excitement and experience the vibrant Canadian culture.
Thanksgiving
Thanksgiving in Canada falls on the second Monday of October. This holiday is a time for Canadians to express gratitude for the bountiful harvest and blessings of the past year. Families and friends gather for a special meal, often featuring turkey, cranberry sauce, and pumpkin pie. It's a wonderful occasion for students to take part in Canadian traditions and learn about the importance of gratitude.
Remembrance Day
Observed on November 11th, Remembrance Day is a solemn occasion to honor and remember the sacrifices of Canadian soldiers who fought in various wars. Canadians wear poppy pins, attend memorial ceremonies, and observe a moment of silence at 11 AM. Students can gain a deeper understanding of Canada's history and pay respect to the brave men and women who served their country.
Victoria Day
Victoria Day, also known as the Queen's Birthday, is celebrated on the Monday preceding May 25th. It commemorates the reign of Queen Victoria and signifies the unofficial start of summer in Canada. Fireworks, parades, and outdoor activities are organized throughout the country. Students can enjoy the festive atmosphere and the long weekend dedicated to marking this historical occasion.
Canada's Indigenous Peoples Day
Recognized on June 21st, Canada's Indigenous Peoples Day celebrates and honors the distinct cultures, contributions, and heritage of Indigenous peoples in Canada. It is an opportunity for students to learn about Indigenous traditions, history, and artistic expressions through events, workshops, and cultural performances held in various communities.
New Year's Day
New Year's Day, on January 1st, marks the beginning of the new year and is a time for reflection and new beginnings. Canadians often spend this day with family and friends, enjoying special meals and participating in outdoor activities like ice skating or taking a winter hike. Students can embark on new adventures and embrace fresh opportunities while immersing themselves in Canadian customs.
Conclusion
Canadian national holidays provide students with exciting opportunities to experience the country's rich cultural tapestry. From patriotic celebrations to traditional festivities, these holidays bring Canadians together and offer students a chance to immerse themselves in the vibrant spirit of Canada. By participating in these events, students can gain a deeper understanding of Canadian history, traditions, and the importance of unity.
Cultural Festivals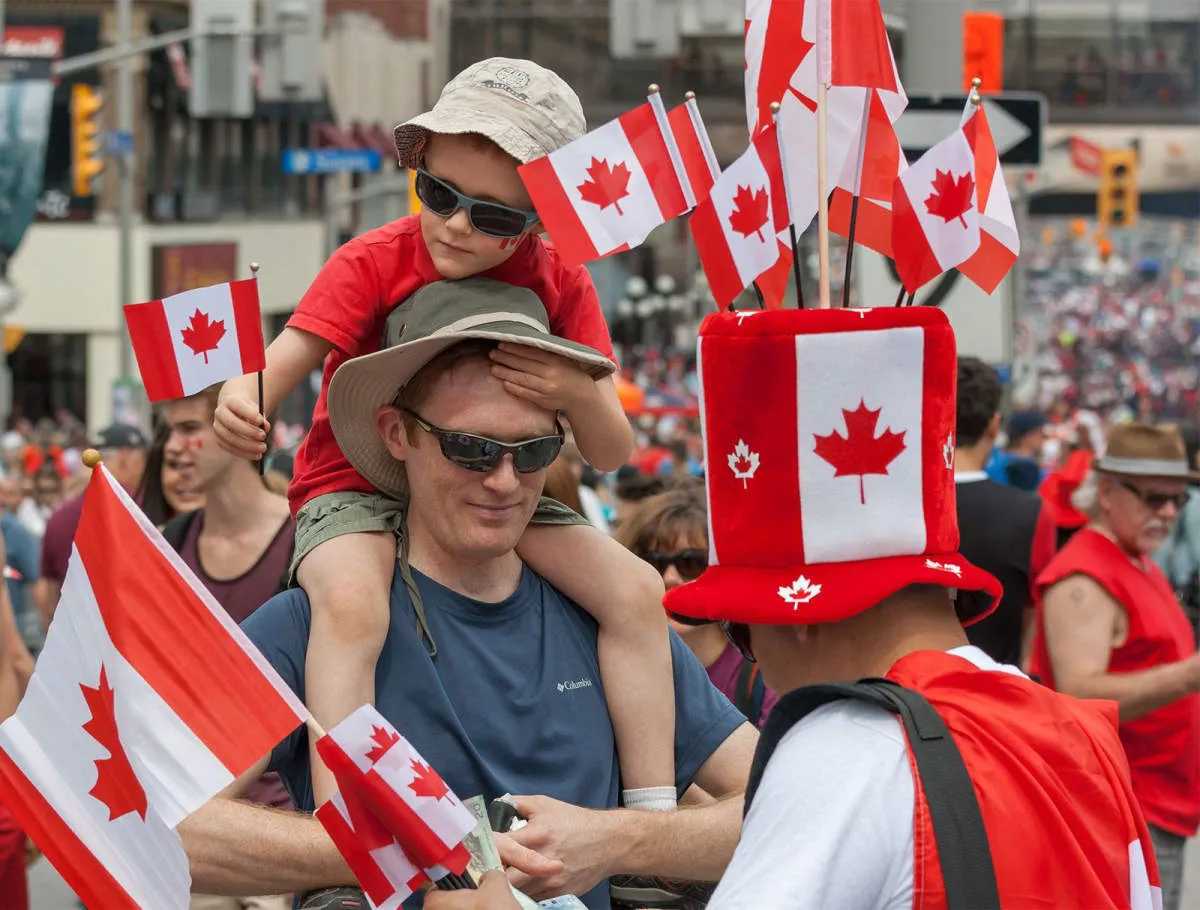 Cultural festivals are an integral part of Canadian society, offering students a unique opportunity to immerse themselves in the country's rich diversity and traditions. From coast to coast, Canada hosts a wide array of vibrant festivals and celebrations that cater to various interests and backgrounds.
The Calgary Stampede
One of the most iconic events in Canada, the Calgary Stampede takes place in July and showcases the country's cowboy culture. Students can witness exhilarating rodeo competitions, attend live music performances, indulge in delicious western cuisine, and enjoy thrilling amusement rides.
The Montreal International Jazz Festival
For music enthusiasts, the Montreal International Jazz Festival is a must-visit. Held in late June and early July, it is the largest jazz festival in the world. Students can delight in the sounds of renowned artists from various genres, experience street performances, and join in lively jam sessions.
The Toronto International Film Festival (TIFF)
TIFF is a prestigious film festival that attracts filmmakers, actors, and cinephiles from around the globe. Taking place in September, it offers students a chance to view critically acclaimed films, attend exclusive premieres, and engage in discussions with industry professionals.
The Winterlude Festival
Embracing Canada's chilly winter season, the Winterlude Festival is held in Ottawa during February. Students can marvel at the magnificent ice sculptures, skate on the world's largest outdoor ice rink, and partake in ice canoe races, snow slides, and other exciting winter activities.
The Vancouver Celebration of Light
Every summer, the Vancouver Celebration of Light takes place, treating spectators to dazzling fireworks displays synchronized with music. Students can gather at English Bay Beach to witness the spectacular show alongside thousands of locals and visitors.
Other Noteworthy Festivals
Aside from these major festivals, Canada hosts many other noteworthy celebrations such as the Quebec Winter Carnival, the Vancouver International Film Festival, the Caribana Festival in Toronto, and the Canadian Tulip Festival in Ottawa. Each festival offers its own unique experiences, showcasing the customs and traditions of various communities.
University-Specific Events
In addition to the well-known holidays and celebrations, Canadian universities also have their own set of exciting events that students can participate in. These events not only provide an opportunity to have fun but also to immerse oneself in the rich cultural traditions of Canada. Here are some university-specific events that students can enjoy:
1. Freshers' Week
At the beginning of the academic year, most Canadian universities organize Freshers' Week or Orientation Week. This week-long event is filled with various activities and festivities to welcome new students to campus. From social gatherings and concerts to sports events and information sessions, Freshers' Week offers a chance for students to meet new people, explore campus resources, and get involved in campus life.
2. Homecoming
Homecoming is a traditional event held by many Canadian universities to celebrate the return of alumni. It typically takes place during the fall semester and involves a series of activities, including sports competitions, alumni reunions, parades, and parties. Students can join in the spirit of school pride by attending the football game, dressing up in school colors, and participating in the various events organized during Homecoming week.
3. Winter Carnival
In colder regions of Canada, universities often hold Winter Carnivals to embrace the joys of the winter season. These multi-day events feature a wide range of activities such as ice skating, snow sculpting competitions, winter sports, and festive performances. Students can partake in the festivities, enjoy hot chocolate, and experience the unique winter traditions and games that make Canadian winters so special.
4. Cultural Festivals
Throughout the year, Canadian universities organize cultural festivals to celebrate the diversity of their student body. These festivals showcase various cultures and traditions through music, dance, food, and art. Students have the opportunity to educate themselves about different cultures, try international cuisine, and enjoy performances from around the world. These events foster cultural understanding and promote inclusivity among students on campus.
5. Charity Events
Many universities in Canada host charity events to give back to the community and raise funds for a variety of causes. These events can range from charity runs and bake sales to talent shows and silent auctions. Students can actively participate in these events, contribute to a good cause, and make a positive impact on the lives of others. It's a great way to combine fun with philanthropy and contribute to the community as a university student.